We are no longer in a 'make-do' situation with modern workplace tools. It is no longer sufficient for your workforce to solely rely upon the tools available when the pandemic initially emerged. Hence, this presents an opportune moment for companies to conceive modern workplace solutions that will underpin their business for the years to come.
In its practical application, the modern workplace tools employed are bound to vary amongst organisations. Video conferencing technologies that are well-suited to one business may not align with the requisites of another enterprise. One company may necessitate third-party integration with Microsoft Teams, whilst others might solely engage with core functionalities.
Nevertheless, a modern workplace necessitates thoroughly contemplating the specific exigencies of your business and your personnel.
Consider the needs of everyone leveraging your modern workplace tools
When selecting modern workplace tools, it is imperative to choose technology that caters to all individuals working at every level of the business. For instance, you may commence by selecting collaboration tools that are dependable, user-friendly, and secure. The solution you opt for should also prioritize the needs of front-line employees by ensuring seamless internal and external communication.
Furthermore, it is essential to consider whether modern workplace tools require user training for effective and efficient utilization. Neglecting workforce training could lead to productivity losses, as employees would spend more time learning to comprehend unfamiliar technology.
Modern workplace tools for the management layer
The leadership and management team of the organisation oversees daily work that contributes to the organisation's mission. They are responsible for managing the workforce and for delivering organisational results. We recommend focusing on task management when dealing with management teams.
You need to consider the modern workplace technology needs of the executive and management layer before selecting your modern workplace tools. For example, the management layer might require high-level productivity and workflow tools to monitor projects as they progress.
Security for your modern workplace tools
The modern workplace aims to enhance productivity and employee experience; therefore, you must consider cybersecurity devices when selecting technologies for the contemporary workplace. The modern workplace also introduces new opportunities unavailable in traditional work settings. For instance, individuals now possess access to applications and data from any location through their chosen devices. This capability is known as the "anytime, anywhere" workforce, and it has revolutionised the manner in which work is conducted across organisations of various sizes.
The nature of the modern workplace creates fresh avenues for wrongdoers to access sensitive data. For instance, an employee might use their work computer to connect to a local cafe network. Subsequently, they might return to the office the following day and connect to the company network. If their computer was infected with a virus at the cafe, they have inadvertently introduced it into the company.
Modern workplaces now must grapple with mobile devices, cloud technology, IoT devices, and the like. Nonetheless, you can still monitor these connected tools through policy enforcement. This is crucial to ensure protection against cybersecurity incidents and to inform employees about best practices related to security protocols. Cybersecurity offers the appropriate balance between device control, connectivity, and automation for the necessary technologies in the modern workplace to guard against sophisticated threats.
Equip your team with hardware that supports modern workplace tools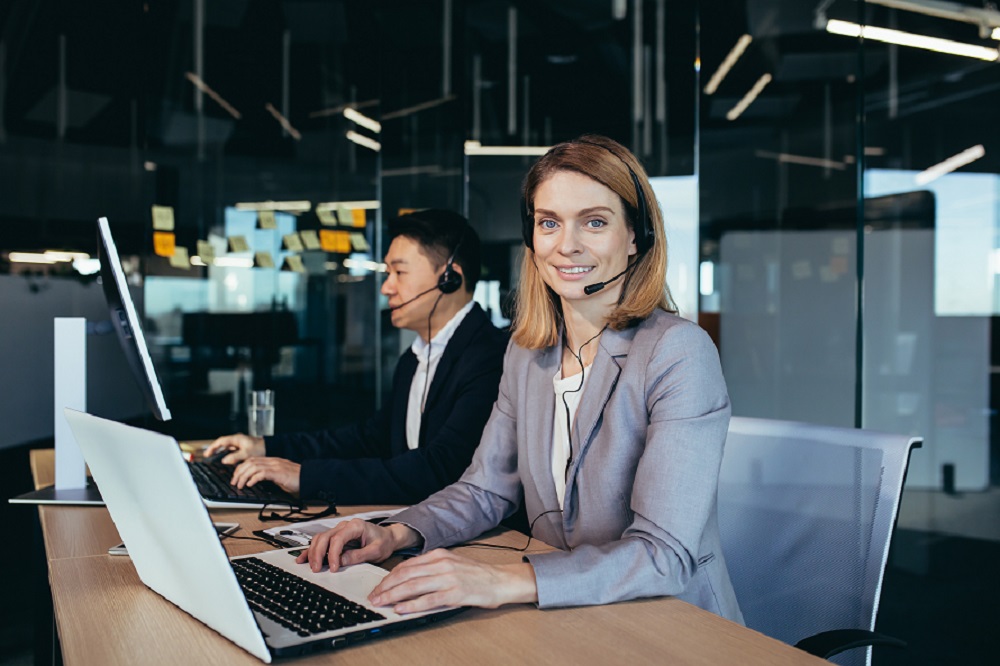 It is essential that you take hardware into account when selecting modern workplace tools. Employees will need hardware that they can easily take between the home and the office, with little workflow disruption when they log back in. For example, you might provide users with a single device that supports high-quality video and audio so they can attend video meetings.
An employee's laptop – or similar device – will be the main weapon in their arsenal for tackling remote work. However, there are other elements regarding hardware that you need to take into consideration:
Printers:

If printing is essential to your workforce, you may consider solutions that support at-home and in-office printing.

Conference rooms:

With a distributed workforce, some employees may work from home and others in the office. When these groups get together to collaborate, they need conference rooms properly equipped to support video conferencing.

Network connectivity:

Ensure your remote team has robust internet access if they are working from home. You might equip mission-critical remote workers with SD-WAN routers to ensure they do not miss a beat.
Ensure IT can support modern workplace tools
The IT function can make or break your modern workplace project. Your IT function must provide the right support to ensure a successful digital transformation.
Video conferencing will become the bridge connecting your in-office and at-home teams. Your IT function will need to provide employees with the technologies and support to ensure a robust video experience every time. Conference rooms should have appropriate hardware and software to host video meetings at any time for any number of people. 
Your IT function will need to accommodate technologies across the in-office and at-home workforces and support evolving business needs. They will ensure applications, networks, and other business-critical systems stay up and running. A managed services provider can help your in-house IT team here.
Find the right modern workplace tools with Experteq
Modern workplace success requires you to leverage the right tools for communication, collaboration, and productivity while minimising costs. Experteq understands the modern workplace, through and through. We firmly believe in its merits, and we can bring these to your organisation as well.
Please take a look at our Application and Data Delivery solution page for more information on how we can serve your modern workplace.